Combo price
Intro to Agile and Scrum + Agile Release Planning
Register now
16 July, 2020
Quick Intro to Agile and Scrum
Learn more
Upcoming Events
Expand your Agile knowledge. Attend our events. We organise Agile trainings and free meetups.
Quick Intro to Agile and Scrum

What is the relationship between Agile and Scrum? What is the structure of a sprint? What are the roles in Scrum? What are Scrum artifacts and how to manage them? What is the purpose of every Scrum meeting? Why is Scrum the most popular Agile framework? These are some of the questions you will get answered.

bTalks Agile, 6 Nikolay Haytov Str., Sofia

Practical workshop! Release planning

Is it possible to make long-term realistic planning in Agile environment? Join us in this practical workshop, where you will learn useful techniques and tools to build transparency and predictability in your projects.

bTalks Agile, 6 Nikolay Haytov Str., Sofia

Free event! Keeping stakeholders engaged in Agile projects

The success of a project implemented in an Agile environment is based on continuous collaboration and communication between business and developers. Sometimes this is not so easy to be achieved. It is especially difficult when the client is not located with us. Welcome to our event to discuss tips and practices on how to engage the stakeholders!

bTalks Agile, 6 Nikolay Haytov Str., Sofia
How to Choose Your Training Provider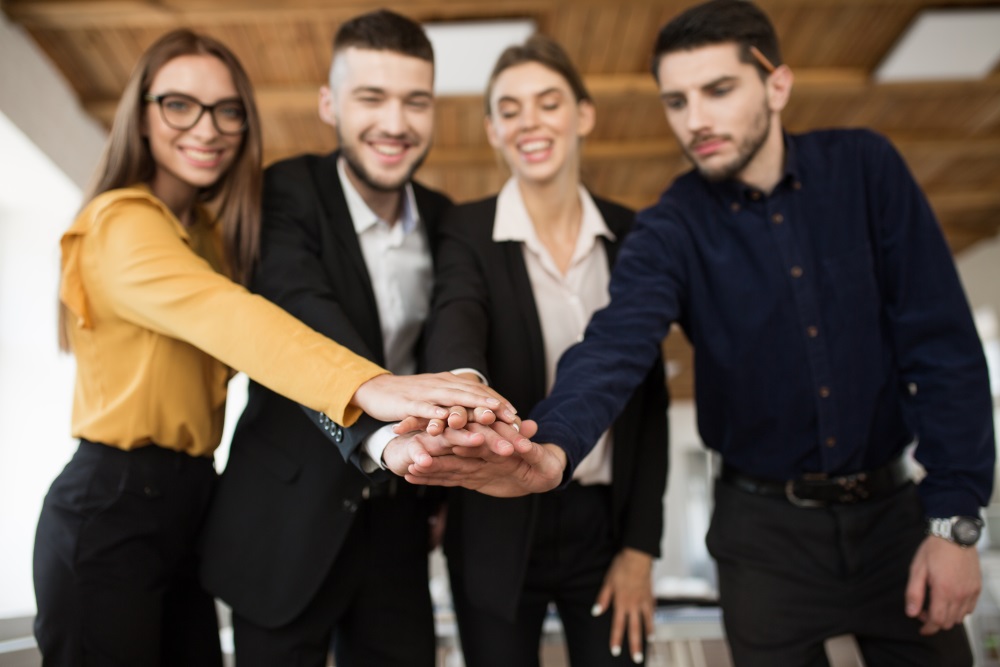 Train people well enough so they can leave. Treat them well enough so they don't want to.
-Richard Branson
We suggest several simple steps which could be of help:
Confirm your business goals
Look for a training partner who can help in defining gaps and needs for improvement to reach the goals
Agree on the level of training and participants (think about involving decision makers)
Do not focus only on fixed agendas and single trainings, just because you know the training institution
Find a provider who can engage with after-course support and further development
Check the quality and experience of the instructors. Proper credentials needed
Always seek out someone who really helps your employees learn and grow. How? Feedback from others are as important as certificates of the trainer.
We are here to help you in getting the right Agile training or coaching approach for you. Look at our Services.
Learning Center
We wanted to create a space to connect people who want to know more and to practice Agile. Every one of us has different experience, has made their own mistakes and learned different lessons. At our training center, we organise events for people practicing Agile where we could share our successes and failures and to exchange knowledge. Entrance is free for attendees and speakers. If you'd like to become a speaker and share your experience, get in touch with us at [email protected]
Extremely well-prepared content, presented in an interesting and comprehensible way. Nice environment, engaging and positive mood. An exceptional trainer.

"
Vladimir Yordanov
— CTO, Flat Rock Technology
The training was very smooth and pleasant. The content was presented in a comprehensible way, the terminology was explained in depth. I really liked the practical tasks and the comparison with real life projects.

"
Magdalena Kutleva
— Project Manager, Mnemonica
I liked the most the illustrations from real life situations at work. The extensive experience of the speaker became most evident in the practical examples and the answers of the questions.

"
Denis Marinov
— Web Developer, Flat Rock Technology
The clarity, the real life examples and the lively discussion are the highlights of the training. The friendly environment and the personal communication between the trainer and the attendees kept our attention and was definitely thought provoking.

"
Elena Miteva
— Business Development Manager, Flat Rock Technology
The content was tailored to the level of the participants and their daily responsibilities. The practical examples and tasks, featured in the course, are very useful in the process of understanding and getting familiar with the information.

"
Subscribe for Our Upcoming Events
Stay up-to-date with our upcoming Agile courses and free Agile meetups.
This site uses cookies for analytical purposes, personalised content, and ads. If you continue to view it, you agree with the use of cookies.