7 Jun 2022 19:00 - 20:00
5 Practical Tips on How to Gain Predictability in an Agile Environment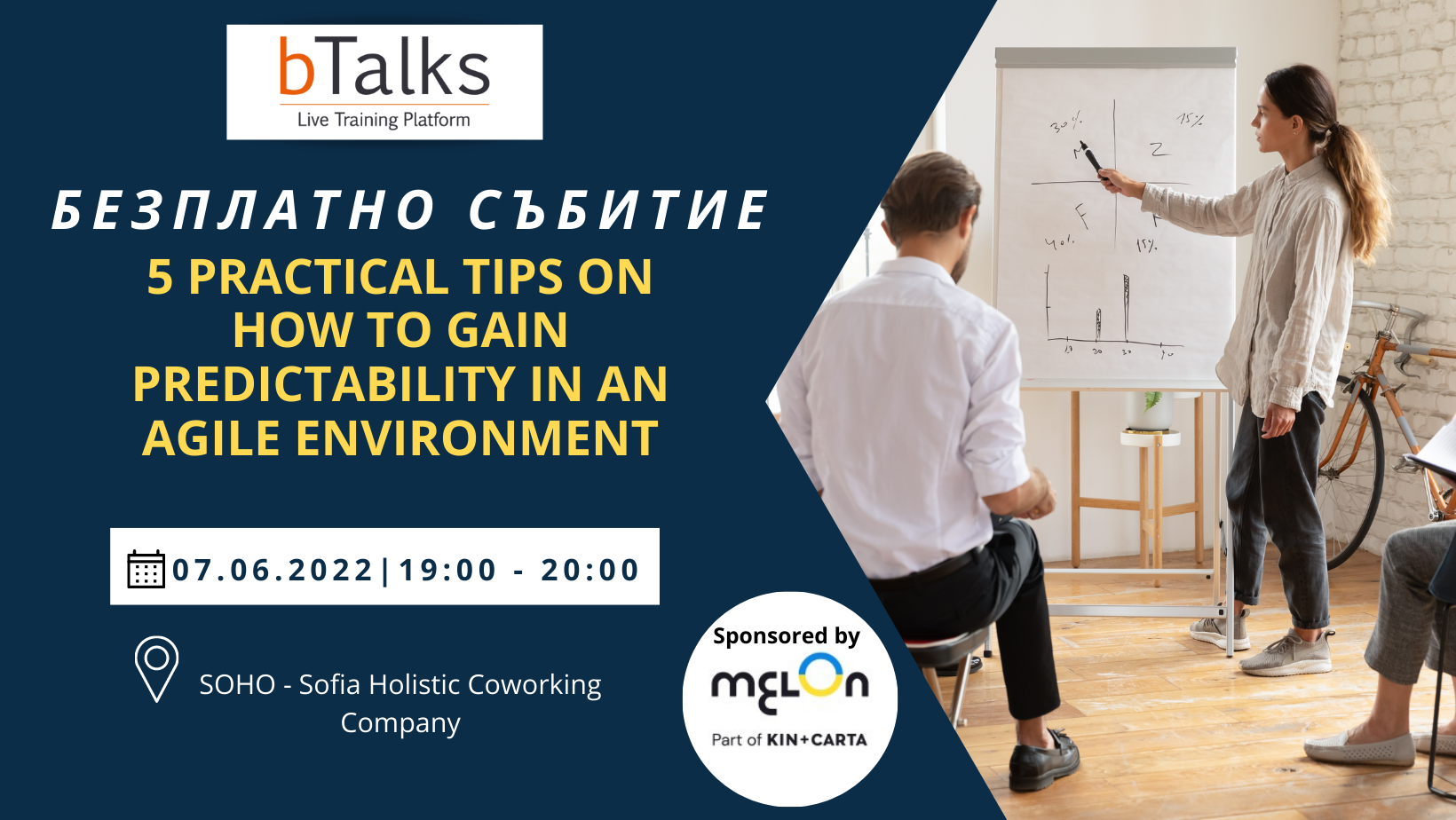 One of the biggest challenges facing Agile teams is the ability to plan ahead, gain predictability and manage the expectations of all stakeholders. Each of the above challenges is an essential part of project implementation and many teams have difficulty overcoming and solving such problems.

🤩 We are pleased to invite you to attend our next free seminar, during which you will have the opportunity to learn more about the experience of Teodora Todorova and the teams she has trained in leading software development companies in Bulgaria.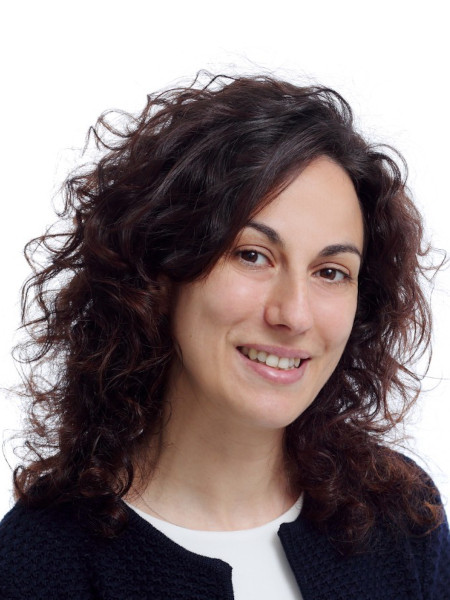 Teodora Todorova
Teodora has been in the software industry for 15 years – she started as a developer and went through almost all roles involved in software project implementation. As a project manager, Teodora has successfully applied both Agile and Waterfall methodologies.
In her workshops Teodora uses an interactive approach for learning by doing. Apart from just sharing knowledge and going through pre-defined examples, she always engages the participants in activities with scenarios from their real-life experience. Applying the acquired knowledge and skills to known situations and scenarios during the workshop has proven to be a very effective way for deeper understanding and stronger engagement with the topics. This also leads to participants feeling more confident and being more effective in applying the knowledge and skills back at their workplace.
Teodora is a certified PMP®, PMI-ACP® and PSM®.
---
Program
19:00 - 19:05 Opening
19:05 - 20:05 5 Practical Tips on How to Gain Predictability in an Agile Environment
20:05 - 21:00 Q&A and Networking
Topics:
What are the most common mistakes which teams make?
What are the traps and how teams can approach this problem?
Is it possible and how to achieve predictability in an Agile environment where a change of course is normal?
---
07 Jun
(SOHO - Sofia Holistic Coworking Company)
1 hour
June 7, 2022
19:00 - 20:00
Fill out the form and we will send you details about the webinar.
sponsored by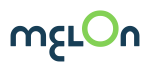 Subscribe for Our Upcoming Events
Stay up-to-date with our upcoming courses and free meetups.
Този сайт използва бисквитки за аналитични цели, персонализирано съдържание и реклами. Ако продължите да го разглеждате, вие се съгласявате с използването на бисквитки.