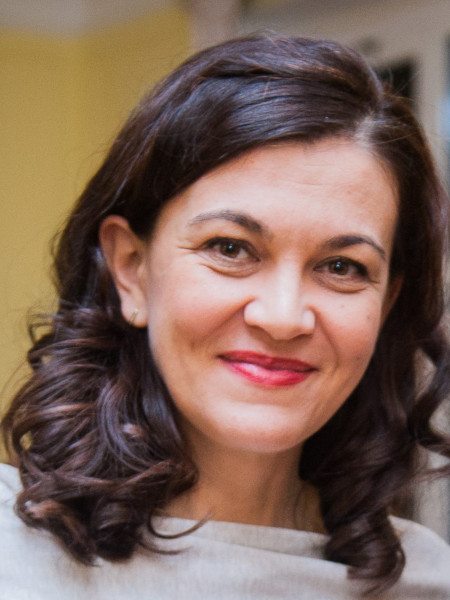 Nadejda Savova
Nadejda has been working as a trainer, facilitator and consultant mainly in Bulgaria, Germany and Austria since 1997 and has a substantial experience in soft skills training and consulting. Apart from working with local clients at all levels, she has experience working with large international organizations such as UNICEF, as well as European organizations like BEUC, ACER and ECB.

After earning her Master`s Degree in Applied Linguistics and Pedagogy at the NBU in Sofia, eager for new challenges and ways to upgrade her skills and knowledge, Nadejda left for Austria where she spent some years living. Her professional path eventually let her back to Bulgaria and for more than 20 years now, Nadejda has been designing and delivering broad range of trainings in subjects such as: communication skills, presentation skills(presenting with impact and influence), assertiveness, managerial skills, team development, time and stress management and others.

Nadejda`s design and delivery languages are: English, German and Bulgarian.
Subscribe for Our Upcoming Events
Stay up-to-date with our upcoming courses and free meetups.
Този сайт използва бисквитки за аналитични цели, персонализирано съдържание и реклами. Ако продължите да го разглеждате, вие се съгласявате с използването на бисквитки.